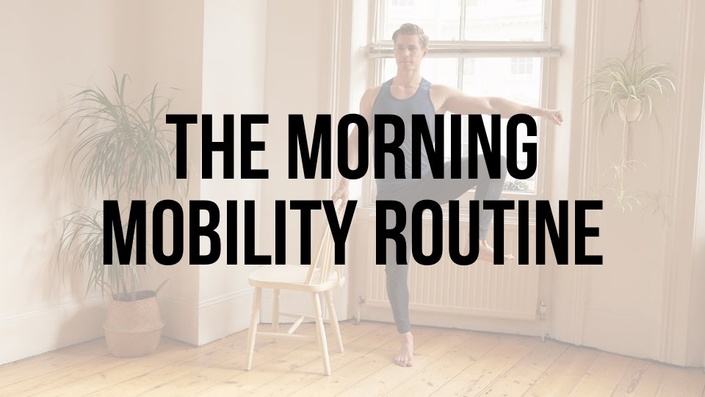 The Morning Mobility Routine
5 Minutes of Movement For a Better Day
Let me ask you something, do you brush your teeth when you wake up?
Unless you're a Neanderthal I'm pretty sure you're going to say YES. It's just something we do to keep our teeth healthy and cavity free. We've known this since we were kids. And probably remember mum or dad nagging at us to brush our teeth before school. Now as adults, it's a deeply ingrained habit - we don't even question it. It's part of our morning routine.
If we were to stop, it wouldn't take long before we experienced tooth decay and problems with our gums.
If you think about it, it's remarkable that just a 2 minute time investment has such a profound effect on our health.
Now let me ask you something else, do you move your joints when you wake up?
I'm not talking about just transferring your body from bedroom to bathroom to kitchen to car. I'm talking about moving your joints through their full ranges of motion, one by one, and preparing them for the day?
Not so many people are going to raise their hand now. And that's because it's something we didn't learn.
But what if I was to tell you that our joints require movement like our teeth require brushing. That much like our teeth, if we neglect them, they start to breakdown. Neglected joints become stiff, achy and their mobility will decline.
We've completely accepted the idea that a stiff neck and achy mid back are 'normal'. That as we age, we become stiffer and more immobile.
Well, I'm here to tell you that this simply isn't true. Muscular ailments and joint aches and stiffness have FAR MORE to do with simply not moving enough and FAR LESS to do with ageing.
When we neglect various ranges, our body gets rid of them. It lays down fibrotic tissue that doesn't move well and doesn't cost energy to preserve. That's the body's way of being efficient, but it does so at the expense of our functionality and joint health.
The good news is, our bodies are highly adaptable. We can reverse much of the damage we've unknowingly done.
Movement is the best tool we have to keep our joints healthy and pain-free. But not just any old movement. We need to move our joints through their full ranges of motion.
And the best way to do this is to perform a morning mobility routine.
And just like brushing your teeth, it's not going to rob you of time. You can move every joint in your body, from head to toe, all in less than 10 minutes!
How does this benefit you?
You'll move better.
You'll feel better.
You'll shake off any morning stiffness in the joints and be ready to take on the day!
What's included?
An Instructional Video Library that shows you EXACTLY how to move each joint. You'll take everything from your neck to your toes through a full range of motion. Yes, there's more to the movements than you might think. They must be performed with strict and controlled technique. It's a skill and doing them correctly is essential to get the benefits.
4 Follow Along Morning Mobility Routines.
2 routines that move every joint in your body.
2 routines that just move the major joints: shoulders, hips, spine and ankles (For when you're in a hurry)
BONUS Desk-Bound Mobility Routines.
3 x 5 minute mobility routines that you can perform right from your desk!
You're going to learn skills that you will carry for a lifetime. This is going to be the most powerful self-care tool to keep you moving well and living your best pain-free life.
Enjoy.
Your Instructor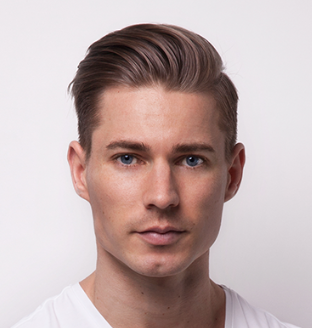 CERTIFIED TRAINER, STRENGTH COACH AND LICENSED MASSAGE THERAPIST.
Jack Hanrahan (CSCS) is a certified trainer, strength coach and soft tissue therapist who has worked with a wide array of clients across the globe, including athletes and actors on films such as X-Men Apocalypse and Bohemian Rhapsody. His no-BS, balanced approach to health and fitness has led him to become one of today's most trusted voices in the industry. To date, Jack has helped thousands of people through his online courses and social media platforms, promoting a smarter approach to training that improves the way they look, move, and feel.
Jack is a dedicated learner of the latest research and methodologies in sports and exercise science. Since graduating with a B. Sc. in Physical Education, he has gone on to earn certifications through the National Association of Strength and Conditioning, Function Range Systems, StrongFirst, Precision Nutrition, and also holds diplomas in Soft Tissue Therapy and Advanced Neuromuscular Therapy.
His fitness advice has been featured in MensHealth, MensFitness, The Times, Esquire, GQ, Harpers Bazaar, Vogue, and more, and he contributes regularly to Polar's blog.
www.jackhanrahanfitness.com
Course Curriculum
Introduction
Available in days
days after you enroll
Instructional Videos
Available in days
days after you enroll
Follow Along Morning Mobility Routines
Available in days
days after you enroll
Frequently Asked Questions
When does the course start and finish?
The course starts now and never ends! It is a completely self-paced online course - you decide when you start and when you finish.
How long do I have access to the course?
How does lifetime access sound? After enrolling, you have unlimited access to this course for as long as you like - across any and all devices you own.
This program is not open for enrollment.